The Perfect Kick Trainer
Kick Some Balls!
The Perfect Kick Trainer is the strongest and most durable sport kick trainer available. Use indoors and outdoors. One-size-fits-all.
It's FUN and EASY TO USE without chasing balls.
Get the Advantage Today!
Use promo code FREESHIP for free shipping on orders over $25
or promo code TEAMSALE for 25% off ten or more kick trainers.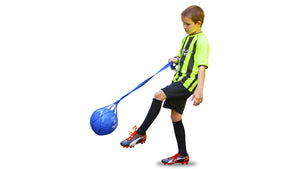 TrainerDoc
PERFECT KICK TRAINER
Sale price Price $12.99 Regular price $19.99
Real Training...Real Results
"My kids can play ball in the house now and their getting thousands of touches with both feet they never would have got without the Perfect Kick Trainer. Thanks Perfect Kick Trainer!"
"We love it! Our team uses it and my boys use it at home. It works fantastic!"
"I have a 13 year old girl that did not want to play soccer two weeks ago, and now is all over it and can't wait to play."
"The kids love it. The concept of so many touches in such a short amount of time is really, really good. Their using the proper technique and it stays with them so they don't have to chase it all over the place. It's a great idea, great concept."
"We got The Perfect Kick Trainer two weeks ago and the kids haven't been able to put it down. They're using both their left and right feet. Their hand eye coordination has increased tremendously. It's really improved their game and ability to dribble."
Improve Athletic Performance
Repetition is the Key!
With the Perfect Kick Trainer you'll build confidence and improve skills by getting thousands of repetitions, without chasing balls...
Our mission is to help others find passion and improve their lives
Created by Dr. John Duffy
The Perfect Kick Trainer was designed by Dr. John Duffy, a medical practitioner, world class health and fitness trainer, published author, athlete, coach, and father of three active children.
Learn More
Skill Development Made Easy
Youth skill development is made easy with The Perfect Kick Trainer. Kids will improve their skills and ball control in as little as one week. They can practice in the house and just about anywhere be developing their dribbling, juggling, passing, punting and throwing skills.
The Perfect Gift
Looking for something for someone special? The Perfect Kick Trainer is the perfect idea!
Buy Now
Great for Youth Groups & Sports Organizations
Trusted by the Best
The Perfect Kick Trainer is used by the U.S. Rugby Youth Foundation, Impact Goalkeeper Academy and by many more coaches and trainers around the world as a reliable training tool to develop skills.
Practice & Play Anywhere!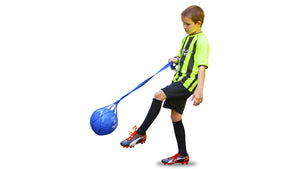 TrainerDoc
PERFECT KICK TRAINER
Sale price Price $12.99 Regular price $19.99